IT PAYS TO KNOW
CAT® PRODUCT LINK™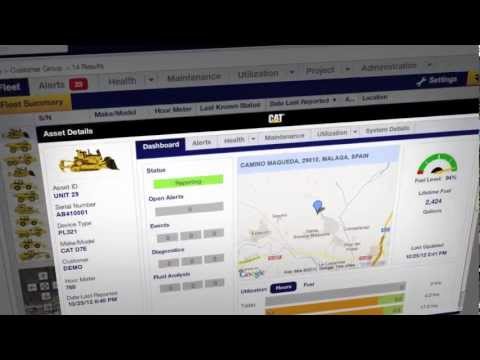 Watch the Telematics Overview Video
See How it Pays.
Cat® Product Link™ remote monitoring helps you take the guesswork out of asset management. Using telematics you know where your equipment is, what it's doing and how it's performing, you can maximize efficiency, increase productivity and lower operating costs.
Let your Cat dealer help you improve your bottom-line results by using Cat fleet management telematics information.
Product Link's easy-to-use fleet management telematics web application, VisionLink simplifies fleet and asset management tasks.
User-Friendly Fleet Management Interface
With its easy-access information, Product Link™ is a must-have asset management solution for managing your equipment at the lowest total cost.
Just a few clicks in the VisionLink™ application, powered by Trimble, and you have access to telematics data from Product Link about your equipment's performance and condition.
Asset Management navigation is clearly labeled and organized in a way that makes accessing your telematics data quick and easy. Icons simplify how you can find and track all of your equipment at-a-glance.
You can see where each and every asset is working — plus, you can customize alerts, so whatever needs your attention, gets it.
Working as a team, you, your Cat® dealer and telematics can plan the most effective ways to implement fleet management and improve the utilization, efficiency and productivity of your operation.
Click on any asset that needs attention and Product Link will help you find its precise location.
Robust Mapping Features
A few quick clicks, and you'll see the location of your equipment in real-time, on easy-to-use maps with GPS coordinates.
Google mapping functionality is integrated into the application interface. Use it to choose from street, satellite and hybrid views. Satellite views are particularly helpful for sites located in rural areas.
You can also see a GPS "trail" that shows where a particular piece of equipment has been over time. This gives you a good look at how asset management is working at a single site.
Mapping can also give you insight into equipment utilization and where site boundaries should be placed.
Set up a group of assets and you can easily see how the entire group is performing.
Enhanced Fleet Management Views and Tools
Quickly get the asset management information you need, and not the telematics data you don't.
The remote monitoring web-based application helps you set up the information collected via Product Link™ in a way that makes the most sense to you.
Data views help you manage equipment condition, location and utilization.
CONDITION
You can control your operating costs better when you know:
Idle time, hours fuel usage, location, events, machine movement over time
Immediately about condition alerts via email or text
Maintenance is required and can proactively manage needs based on equipment condition
LOCATION & UTILIZATION
You get the most out of every piece of your equipment every day when you can:
See all of your equipment in relation to each other without driving anywhere
Set site boundaries for assets, so they cannot be moved without your knowledge
Assess efficiency and reallocate equipment
For example, you can look at all the assets on a single job site, or only the wheel loaders in your fleet. Plus, you can easily "zoom in" on a single piece of equipment to check its fuel level, working time vs. idle time, active alerts and more.
Equipment icons help you quickly pick out the type of equipment you're looking for, and specific assets can be identified by serial number or by your asset ID.
With VisionLink, setting boundaries for even the most irregularly shaped job site is easy.
Improved Site Boundaries
A good, tight site boundary keeps equipment in the areas you specify, so if an asset goes where it shouldn't, you can be alerted immediately.
Setting job site boundaries is as easy as clicking on a map. Using the hybrid map view, which combines the street map and satellite views, you can quickly create a boundary outline that closely follows roads and terrain features.
You can even divide a job site in several zones to monitor asset movement within the site.
VisionLink's Dashboard screen provides vital fuel, alert status and utilization data for each asset.
Intuitive Asset Management Dashboard
With accurate, up-to-date asset management information shown in an easy-to-read dashboard, you can manage fuel consumption and asset utilization more easily and precisely than ever before.
The dashboard screen shows information for all your assets with important operating data, such as the current fuel level, you can route fuel trucks for maximum efficiency — without being on site.
You can also see total fuel usage for each piece of equipment, so you can monitor overall fuel consumption day-to-day. A "Working Time vs. Idle Time" bar graph gives you an instant comparison of how much time an asset is working versus idling.
Step 1: Assign the alert to the appropriate asset or assets.
Customizable User Alerts
Get the fleet management telematics information you want, when you want it — then distribute it to the people who can take action. It's one way to rapidly improve fleet efficiency, boost performance and control operating costs.
VisionLink™ generates a wide range of alerts, including fault codes that warn you about equipment issues, such as high coolant or oil temperatures, fuel filter bypass and more, as well as operator-generated alerts that might indicate a need for additional training, such as coasting in neutral or recurring overspeed events.
To avoid sending too much information at once, you can set the hours during which a particular alert can be sent, for example, nights and weekends only for Site Exit alerts. Plus, you decide how you receive the message — email, text or both.
Best of all, customizing alerts is simple, with just a few clicks.
VisionLink allows easy 'click through' connections to Cat online services for troubleshooting and more.
Connect to Online Remote Monitoring Services
With the telematics information from Cat® Product Link™ you can see what maintenance work needs to be done and optimize service intervals. Efficiency gains in service and maintenance can reduce owning and operating costs.
The web application also makes online parts ordering easier than ever, with a direct click though to Cat® PartStore™. It then automatically populates your parts list, saving the time and effort of looking up and entering parts numbers for routine orders.
And you can catch small problems before they grow into bigger ones by receiving Cat S•O•SSM Services results and reports. Repair before a failure reduces downtime, and saves on parts and service costs.
Product Link connectivity hardware is rugged, compact and reliable.
Cellular or Satellite Communications Remote Monitoring
You want access to equipment information whenever and wherever it's working.
Cat® Product Link™ lets you choose the remote monitoring solution that's best for your operation — satellite or cellular connectivity.
Together, they provide more complete coverage for all kinds of sites — including those in metro and suburban locations with good cell phone reception, as well as those in isolated rural locations that might only offer satellite.
Timely alerts and status updates can be sent to any email or text address.
Real-Time Telematics Updates
Maximize uptime — one of the biggest concerns in your day-to-day operations. The more you know, the better you can manage. Cat® Product Link™ enables the most effective equipment management by delivering up-to-the-minute telematics information about your assets, 24 hours a day, every day.
Alerts, scheduled reporting and scheduled updates will keep you informed about the current condition of your equipment, so you can focus on making it work together more profitably.
Click on any of the videos below to get more information about how Cat® Product Link™ can help your bottom line: From asset management to condition, it pays to know!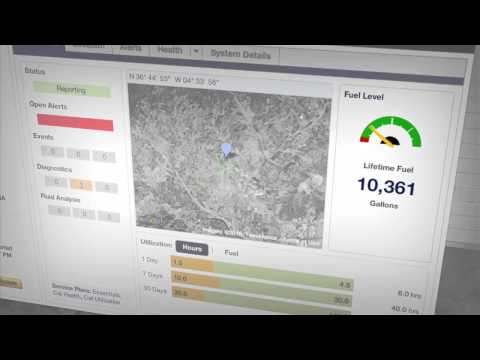 Maximizing Efficiency
Track work time versus idle time to maximize efficiency.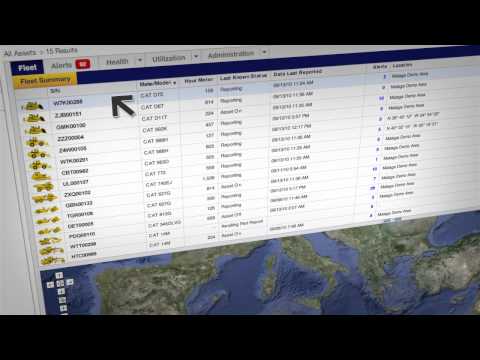 Fleet & Asset Management
Simplify asset management using telematics to keep your fleet working at is best.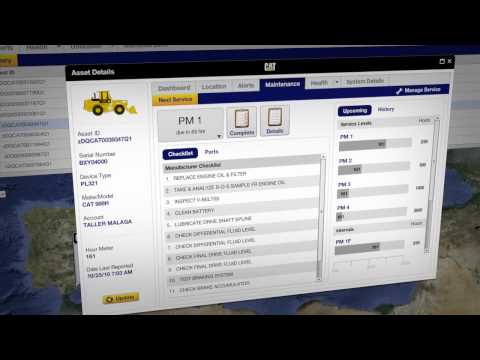 Cat Dealer Parts & Solutions
Link directly to your Cat Dealer for parts, services and solutions.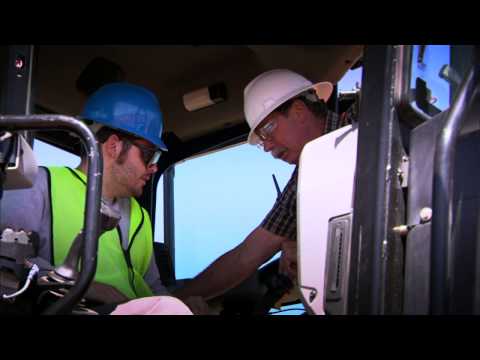 Customized Alerts
Customize alerts to get information to the right people right away.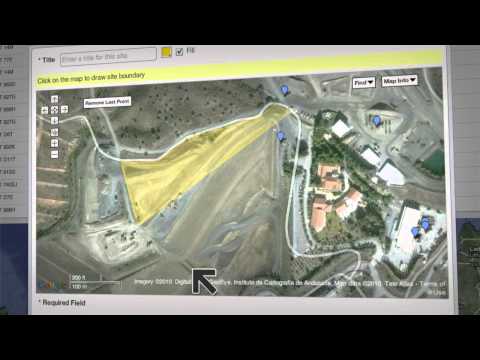 Site Boundaries
Set site boundaries and alerts to keep equipment secure.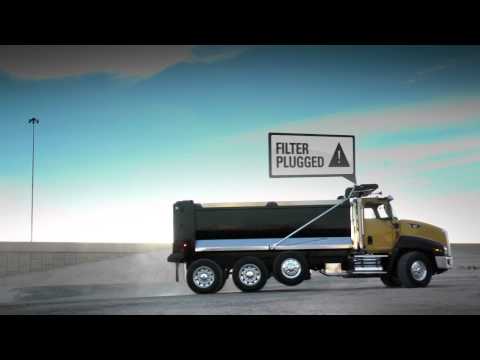 Is it Here to Work?
Monitor your Mixed fleet including vocational trucks.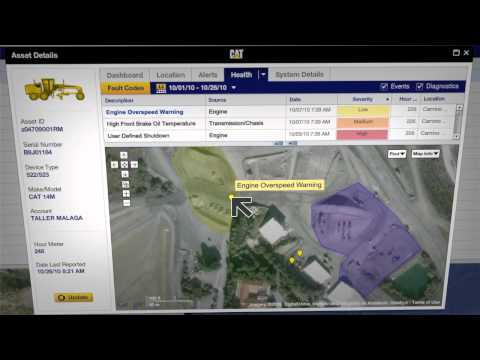 Reducing Owning & Operating Costs
Monitor fuel consumption, operator efficiency and service needs.
You can get accurate information about your equipment quickly and easily. For initial setup, log on and follow the steps below.
SET YOUR PREFERENCES
CONFIGURE SMS TEXT* AND E-MAIL ALERT NOTIFICATIONS
CREATE SITE BOUNDARIES AND EQUIPMENT GROUPS YOU WOULD LIKE TO MONITOR
GO TO THE FLEET SUMMARY SCREEN
If you have additional questions about Cat® Product Link™, how it works or what it can do for your business — or if you'd like to see an in-person demonstration — your Cat dealer can help. Just click here to submit your question/request or contact your Cat Dealer.